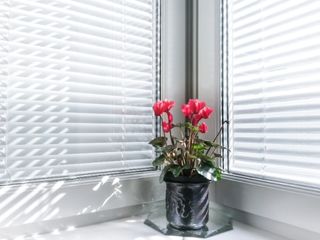 When it comes to decorating your home, window coverings can be a significant expense. However, there are many budget-friendly options available that can provide the same function and style as more expensive options. In this post, we'll take a look at some of the cheapest ways to cover a window.
Curtains
Curtains are a classic window covering option that never goes out of style. They come in many different colors and patterns, making it easy to find a style that fits your home decor. You can find curtains at a range of prices, from budget options to high-end designer styles. If you're on a tight budget, look for curtains made from affordable materials like cotton or polyester.
Roller Shades
Roller shades are another budget-friendly option for covering windows. They're easy to install and come in a range of colors and textures. You can also find roller shades made from eco-friendly materials, such as bamboo or recycled fabrics, making them an excellent choice for the environmentally conscious shopper.
Blinds
Blinds are a popular window covering option because they offer privacy and light control. They come in a variety of materials, including wood, faux wood, and aluminum, and can be custom-fit to your window size. While some high-end blinds can be expensive, you can find budget-friendly options that provide the same function and style.
Sheer Curtains
If you're looking for a window covering that lets in natural light while still providing privacy, sheer curtains are a great option. They're made from lightweight, translucent fabrics that filter light and add a soft touch to your windows. Sheer curtains are also budget-friendly, making them a popular choice for many homeowners.
Window Film
Window film is an affordable option that provides privacy and blocks out harmful UV rays. It comes in a variety of designs, including frosted or patterned, making it easy to find a style that fits your home decor. Window film is also easy to install, making it a popular choice for renters or those who don't want to commit to a permanent window covering.
In conclusion, there are many budget-friendly options for covering your windows. From curtains to roller shades to window film, you can find a window covering that fits your style and budget. At West Coast Motorized Shades Experts Mountain View, we offer a wide range of window covering options at affordable prices. Visit our website today to learn more.