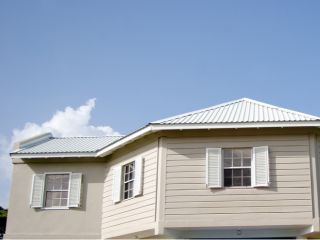 Welcome to West Coast Motorized Shades Experts, your trusted destination for exquisite plantation shutters and motorization services in Mountain View and beyond. We take pride in our exceptional craftsmanship, extensive experience, and commitment to enhancing your space with top-tier brands such as Somfy and Lutron for home automation. Here, we bring you the finest in window treatments and services, making your journey to a more beautiful, comfortable home or office seamless.
Our Services:
Plantation Shutters: Elevate your space with the timeless charm of plantation shutters. Our expert craftsmanship ensures that you get not just a window covering but a piece of art that complements your interior aesthetics. Whether you are looking for classic or modern designs, we offer plantation shutters that fit your style and requirements.
Motorization of Shutters: Experience the convenience of motorized shutters that add an element of sophistication to your living space. Our team specializes in seamlessly integrating Somfy and Lutron automation, transforming your window treatments into a truly smart and efficient solution.
Free Consultation: We understand that choosing the right window treatments can be overwhelming. That's why we offer a free consultation to help you make informed decisions. Our experts provide insights, suggestions, and a range of options to ensure your choice aligns perfectly with your vision.
Installation and Repair: Our skilled professionals handle the installation process with precision, ensuring a seamless fit and superior functionality. We also offer repair services to keep your window treatments in top condition, ensuring they stand the test of time.
Tailored Solutions: Whether you need window treatments for a residential or commercial space, indoors or outdoors, we've got you covered. Our expertise extends to all types of spaces, ensuring you receive tailor-made solutions that enhance your surroundings.
Why Choose Plantation Shutters?
Plantation shutters are the epitome of elegance and versatility, offering numerous benefits when compared to other window treatments:
Timeless Aesthetics: Plantation shutters add a touch of timeless class to any space, enhancing its visual appeal.
Light Control: Enjoy complete control over natural light and privacy with adjustable louvers.
Energy Efficiency: These shutters provide insulation, helping maintain a comfortable temperature indoors.
Durability: Crafted from high-quality materials, plantation shutters are built to last.
Easy Maintenance: They are easy to clean and maintain, making them a practical choice.
Increased Home Value: Installing plantation shutters can increase the value of your property.
Experience the Difference:
Choose West Coast Motorized Shades Experts for all your window treatment needs. With a wide range of premium products, free consultations, expert installation, and an unwavering commitment to customer satisfaction, we make enhancing your living space effortless. Discover the beauty of plantation shutters and the convenience of motorization with us.